Richard Rowland has been developing and teaching the Flourishing Together approach to physical and emotional well-being since 2010. He is an experienced psychotherapist qualified in using the Human Givens approach to emotional well-being.
Together with Penny Fuller, they have established a new partnership  called MindAble, which is delivering mindfulness and clear thinking courses as well as therapeutic services for individuals, couples and families.
Penny Fuller has been practicing as a registered general nurse for 30 years and has specialised within occupational health, with 13 years experience working for the emergency services. As a qualified Human Givens therapist, Penny has a wide range of practical knowledge of successfully working with clients who have experienced physiological and  psychological health issues. She has a special interest in the management and treatment of post traumatic stress disorder, specifically relating to exposure in the work place. She also provides support and intervention for mental health, wellbeing and self-management. Penny recently gained a Professional Graduate Certificate in Education and provides training in  organisational change and leadership within the police service.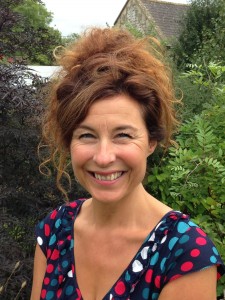 Kathy Clarke is the special needs co-ordinator and inclusion manager at Red Oaks School in Swindon and former head teacher.
Kathy and Richard have been developing and delivering the Knowing About Ourselves programme for children. She employs all of the ideas within her day to day work with great success.
Darren Dodd is a parent graduate of previous Flourishing Together programmes and our chair of trustees. Darren represents everyone who could benefit from our services to ensure they are designed and delivered for maximum public benefit.
Mark Hopkins (Trustee) is an Operations Director for a small consultancy company, and is a highly experienced transformation director, and qualified portfolio, programme and project manager, with extensive experience in transformation, cultural change, programme and project delivery in private and public sectors including local government, health and social care, outsourcing, financial services and utilities sectors.
He has held a number of senior strategic, operational and transformational leadership positions, with a track record of successful delivery in complex environments, and has over 20 years of experience in large and complex programmes.
Mark has been responsible for the successful delivery of high-profile and sensitive projects including public events, working closely with senior stakeholders, elected members, customers and partner organisations, especially emergency services.
Outside work his own voluntary activities includes coaching and teaching swimming. Until recently, Mark was Chair of Governors and School Governor at a local primary school for over 7 years, and a School Governor at a local Academy for over 10 years.
Sammy Edge (Trustee) is the Director of Operations for a Multi Academy Trust, responsible for the business function of two large Primary Schools.  A School Business Manager since 2009, she has led a range of projects within a school environment, including capital, staffing and finance projects.
Prior to working within the education sector, Sammy worked as a Project Lead within a supply chain environment supporting corporate clients with bespoke packaging, assembly and distribution solutions.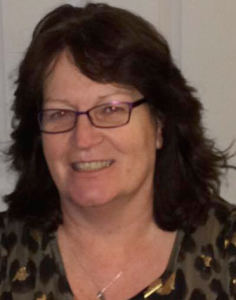 Gill Sycamore (member) has worked in education for over 14 years and has been at Oliver Tomkins Primary Schools since 2011.  She started at the school as a teaching assistant but her role has changed over the past two years and she is now the school's family support worker.  Previously she has had experience  in nursing and working with adults and children with physical and learning difficulties in residential settings. She has four of her own children and has vast experiences of family life when it is working well and when it is very challenging.
Gill works very closely with parents and children who need support with different aspects of their lives that they are struggling with. She is able to pass on advice and strategies that will help them through these challenging times.
The Flourishing Together Programme has not only helped Gill in her role as a family support worker and a mother, but she has been able to pass it on to parents by helping Richard deliver it at Oliver Tomkins within a group setting but also on an individual basis.